ABOUT ME
Hi, I'm David Starbuck Smith and I'm a whole-body health coach, author, speaker, athlete, husband, dog dad and outdoor enthusiast dedicated to helping others restore balance in body, mind and spirit. I'm originally from Denver, Colorado but I spent the last thirty years in California until my wife and I moved to Washington, DC right before the COVID lockdown. 
I help people discover fulfilling, magical lives free of pain and limitation by showing them how to eliminate muscle, nerve and joint pain, and by connecting them to their deeper inner wisdom to heal past and present emotional blockages in order to achieve an abundance of success, happiness, fulfillment and optimal health. 
I'm a former college and professional tennis player who became a specialist in anatomy, biomechanics and physiology after graduating from UC Berkeley with a pre-med degree in Integrative Biology. I ran my own Exercise Therapy clinic in downtown San Francisco for fifteen years and worked weekly with the San Francisco 49'ers for two. I've also been fascinated by the link between emotional and physical pain for as long as I can remember.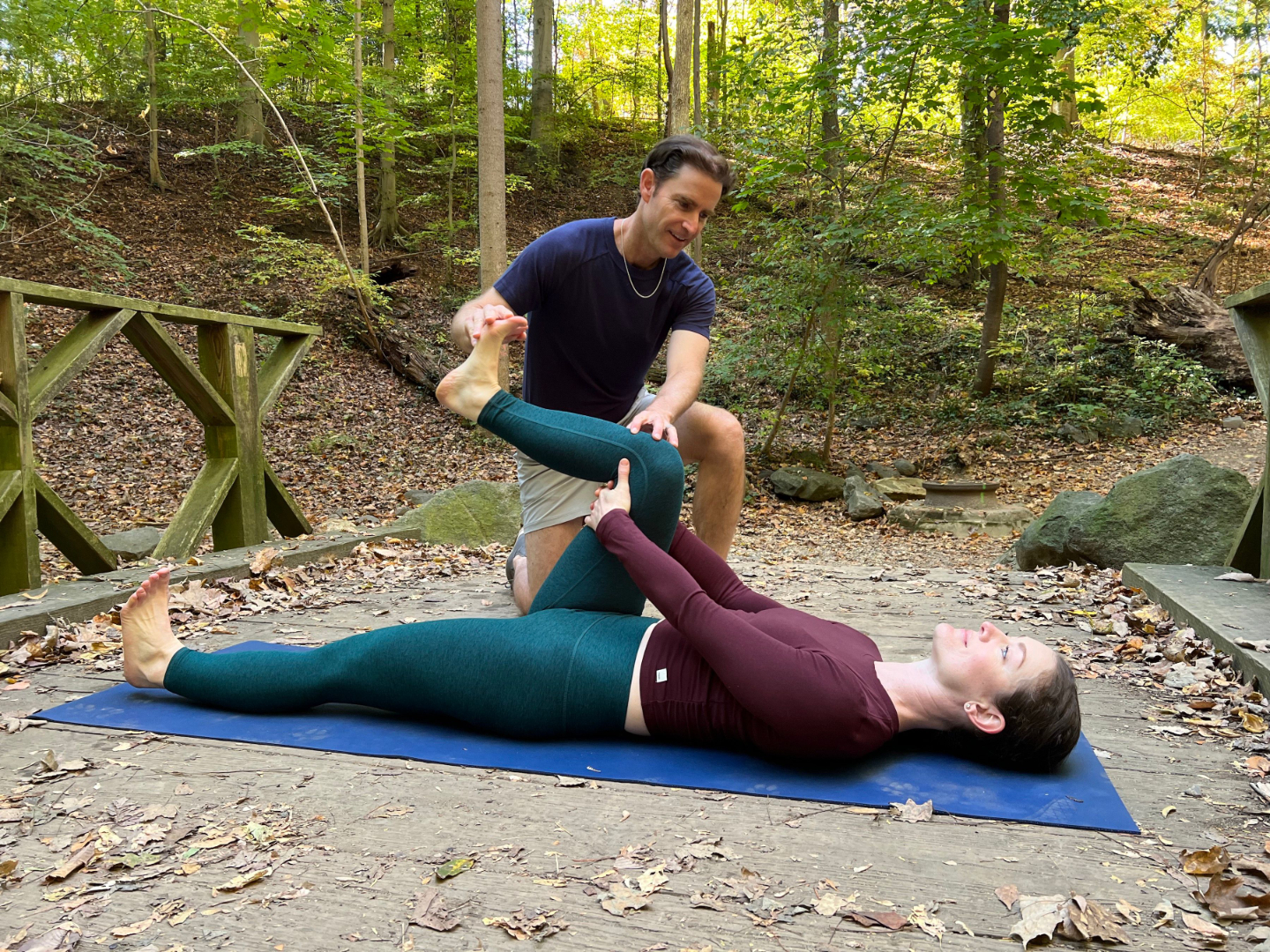 MY STORY
My journey began in high school when I began to experience debilitating hip pain which transitioned into chronic lower back pain throughout my college years. Desperate to find a solution, I sought out doctors, physical therapists and athletic trainers who I hoped had the answers. Unfortunately (yet, also serendipitously) all the traditional methods fell short, leaving me to seek out some "non-traditional" alternatives. That's when I found Pete Egoscue's postural therapy clinic and began to make some headway.  
Having been a student of metaphysics, psychology and personal growth throughout my life, and especially as I sought answers to my own emotional and physical struggles in college and beyond, I also suspected there was much more to physical pain than simply my posture or "core strength" (a very misused and misunderstood term, but that's for another time).  
After a lot of reflection and guidance, I came to realize I had been literally carrying decades of pressure and expectation on my back from my parents and coaches and had transformed it all into anger and fear. 
Of course, my deepest fear was that if I didn't succeed, it would prove that I was deeply flawed in some way. 
In essence, my outer back pain was simply reflecting my deep, inner pain.
Many years later, as I worked with people with all kinds of injuries, muscle strains, nerve and joint pain in my own clinic, I began to wonder what was inside them contributing to, or causing, their pain. 
That's led me to here and now, where I'm dedicated to helping those I work with find balance in their bodies, while seeking out their deeper truth to forge a path towards vibrant health in body and life. 
After realizing I was too young to feel stuck, I walked away from it all and embarked on the ultimate journey of self-discovery. And I learned that once you step into who you really are, there's no going back.
If you're ready to walk away from your own limiting beliefs and build a life you love, I am ready to lead the way.
"David gave me the tools, the stretches, the mindset and the power to heal, recover and come back stronger. The mind body connection is everything and David Starbuck Smith is the pain free expert."
Nikki N